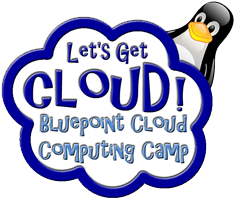 Bluepoint Foundation, in cooperation with Asia Pacific Networking Group (
APNG
) and
Fedora Project
, held its 4th Summer Geek Camp and 3rd APNG Local Camp from March 4 to 6, 2011 at the
Riverview Resort and Conference Center
in Calamba City, Laguna.
Cloud Computing was introduced during the
2nd camp
in 2009. This year's camp delved deeper into Cloud Computing technologies, high-performance scalable storage, distributed and replicated filesystems for the Internet: Linux-based essentials to help attendees design, build, and deploy private and public cloud infrastructures for their respective organizations.
Registration fee was only PHP 3,500 (USD 80 or EUR 60) per attendee, inclusive of food (three meals and two snacks daily) and accommodations (one bed per person, air conditioned room with cable TV and hot shower).
TIME
DAY 1
DAY 2
DAY 3
07:30
BREAKFAST
08:00
MORNING CIRCLE
08:30
TEAM BUILDING
TECHNICAL SESSION
09:00
09:30
09:45
BREAK
10:00
ASSEMBLY
TECHNICAL SESSION
CAMP SESSION
10:30
11:00
FACILITATORS MEETING
11:30
CLOSING CIRCLE
12:00
LUNCH
13:00
CHECK IN
TECHNICAL SESSION
SWIMMING
14:00
CAMP SESSION
15:00
16:00
16:30
16:45
BREAK
17:00
WATER SPORTS
TREASURE HUNT
18:00
19:00
DINNER
20:00
EVENING PROGRAM
21:00