Bluepoint continues bringing Linux and Open Source technologies to Filipinos nationwide as it hits the road this 2003. Patterned after the highly successful
One Linux Day
event of 2000, the Bluepoint Road Tour 2003 is a yearlong round trip from Manila and back, with stops in Baguio, Batangas, and Iloilo. This tour is made possible with the help of American Power Conversion and Computerworld Philippines.
FINAL STOP: LYCEUM OF THE PHILIPPINES OPEN SOURCE SYSTEM DEVELOPMENT EFFORT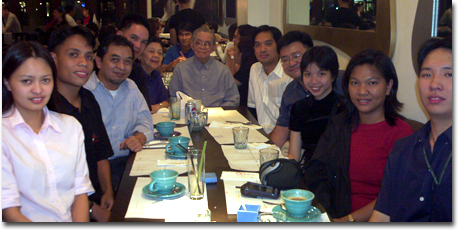 Bluepoint, together with the Lyceum of the Philippines, held its final Road Tour 2003 stop today in Intramuros, Manila at the JPL Hall of Freedom. The event will be attended by 200 students from Lyceum Manila and neighboring schools.