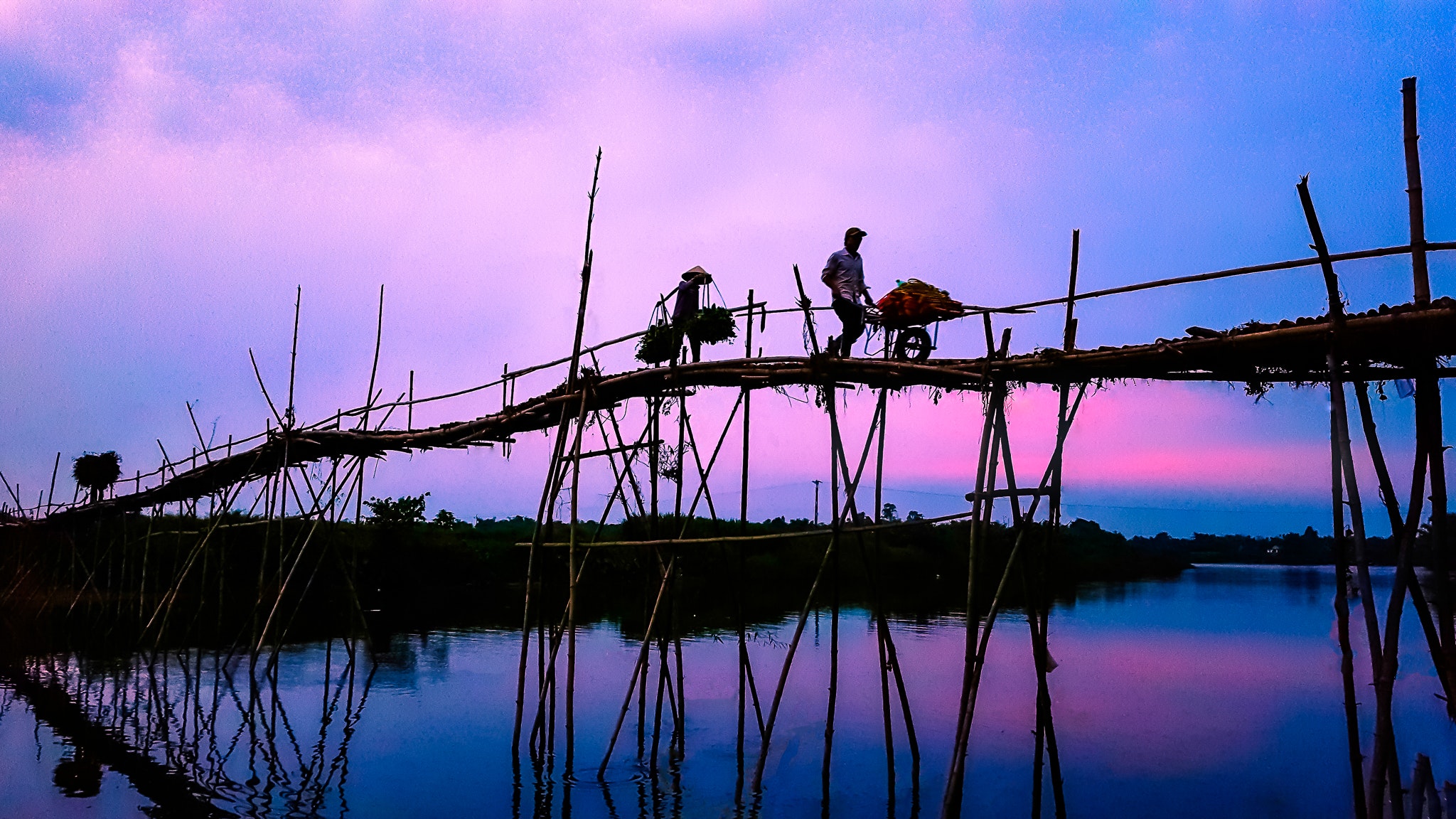 TULAY: Free Linux & Open Source Training for Public High School Teachers
by Dominique Cimafranca and Vip Malixi
Bridging the Digital Divide
Endemic among developing nations is the Digital Divide, and in this the Philippines is no exception. Despite having a strong outsourcing industry, a middle class population that is familiar with consumer technology, and Internet penetration in urbanized areas, there is still a large gap of practical knowledge in Information Technology among the people who need it most: young people from lower-income families.
And these young people desperately need that capability to be able to fully participate in today's knowledge-based economy. At the very least, they should be able to work with computers for business communications; and optimistically, they should be creators of intellectual capital, whether artistic content by way of literature and the arts, or technical content by way of customized software that address their needs.
Bluepoint's Tulay Project
Bluepoint Foundation's Tulay Project seeks to bridge this gap in IT knowledge and experience by addressing it where it is needed the most: in the public high schools of the Philippines.
While many public high schools are frequently beneficiaries of computer donations, these usually take the form of hardware only. In the absence of a modern and relevant curriculum, public school teachers are frequently at a loss as to how to best utilitize their computers for their students and themselves. Even teachers with some prior computer background are hard pressed to upgrade their knowledge to address more contemporary needs.
Through the Tulay Project, Bluepoint will train teachers and school personnel on various free, Open Source productivity and development tools. Thus trained, these teachers and school personnel can then disseminate their knowledge to other teachers, school personnel, and most importantly, students, in what will be a wave of knowledge that will spread within their school system.
The Tulay Project will also help public school teachers develop an IT training curriculum that fits their objectives and capabilities. By means of reusable template material, IT education experts at Bluepoint will work hand in hand with the teachers to draw up a relevant and achievable program of IT education for their students.
Linux and Open Source
The Tulay Project makes extensive use of Linux and free and Open Source software in the training program. Bluepoint believes that this addresses two major issues:
First, using Open Source software such as Linux, Bluepoint will be able to provide free software that can run competently even in years-old, outmoded desktop computers. As long as they're still working, they can probably run a version of Linux.
Second, public schools can have a whole library of free software without resorting, whether consciously or unconsciously, to piracy. This same software can be made available to their students at no cost should these students acquire their own computers.
In the list of Free and Open Source Software that the teachers and students will learn are:
Linux
- a free, graphical, and powerful multi-tasking operating system that is a strong alternative to the aging Microsoft Windows operating system.
OpenOffice.org
- a free suite of office productivity tools, including word processor, spreadsheet, presentation software, and drawing application that is compatible with files from Microsoft Office.
Firefox
- a free web browser that is superior to Internet Explorer and immune from viruses, trojans, and spyware.
Bridging Towards a Better Future
Properly armed with skills in IT, these young people can begin taking steps towards a better future. They gain confidence in themselves, they can see the opportunities open up before them, and they can participate in a global community that understands and respects them. In short, they can define their own identities and shape their own destinies.
Schedule
Beginning with a few public high schools in the Mandaluyong area and then expanding to other places in need, Bluepoint hopes that planting these seeds will eventually lead to positive effects far and wide.
Batch 1: April 24-28, 2006
Deadline for submission of application forms is on March 21, 2006. Contact Irene at 534-1077 or e-mail tulay@bluepoint.com.ph for details.